RDT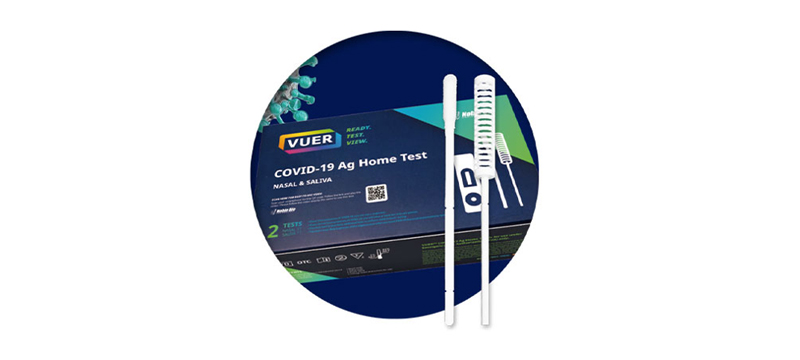 VUER™ COVID-19 Ag Home Test (Rapid Antigen Test)
co-developed with a partner company, Noble Bio Co., Ltd.
This is a lateral flow immunochromatographic assay intended for the qualitative detection of SARS-CoV-2 antigen using nasal or saliva specimens from individuals who are suspected of having COVID-19 infection.
VUER™ COVID-19 Ag Home Test was developed to be applied quickly in the field as a way to implement 'Point-of-Care', and
it can be read at the site of testing and be simple to operate.

In particular, VUER™ COVID-19 Ag Home Test can broaden patients' choice by providing them with both nasal and saliva swabs in one kit,
it can be used depending on their respective condition.
Suitable for quick and easy Point-of-Care Testing
Enable to use both nasal and saliva swab samples
Results are available within 10-15 minutes
Does not require additional equipment or training for use
International → FDA Emergency Use Authorization (EUA) To Be Obtained
Domestic → Ministry of Food and Drug Safety Authorization To Be Obtained